History and Development of Academic Services Division
Location
1983 – 2004, Building 12, 2nd Floor and 3rd Floor
2005 – 2007  Building 46, 3rd Floor
Present  –  TGGS Building, 2nd Floor
---
History and Development: 30 years of the Academic Services Division
Objectives
The Academic Service Division carries out these responsibilities:
student recruitment and admissions, certificate and undergraduate levels. (direct admission and quota system)

student information management

coordination in curriculum matters

coordinating budget preparation for personnel development

coordinating for centralized admission 

coordinating and overseeing educational standards of The Golden Jubilee Royal Goldsmith College

other tasks assigned such as secretary of the Council committee; secretary of the Curriculum committee; secretary to the Board of graduate programs and coordinating offsite meetings
Currently the Academic Services Division is located at the  TGGS Building, 2nd Floor. It contains  a usable area of 850  square meters with 2 document storage facilities.

2003 – 2004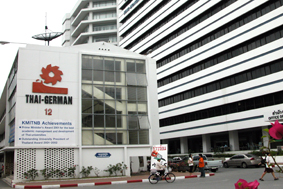 2005 – 2007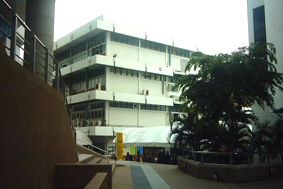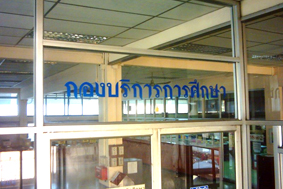 2007 – present